Hide Your Flat TV Behind Your Favorite Artwork: The TV CoverUp
The TV CoverUp is a novel, simple and elegant way to conceal a flat screen television. With a TV CoverUp, the television screen is no longer a stark center of attention when turned off, detracting from a room's decor. Instead, your framed art or mirror provides the focal point – until it deftly swings upward to reveal the television hidden beneath. The basic TV CoverUps unit encloses any size flat screen TV and includes the picture frame lifting hardware.
From there, each TV CoverUp unit is customized to suit the needs of any viewer, room or taste. Any art or frame can be used (including your own!) to cover your TV. You have the option of affixing our hardware directly to the piece or the alternative of lifting a panel with which to hang art upon. This is particularly useful for when the piece is smaller in dimension than the television that is being concealed.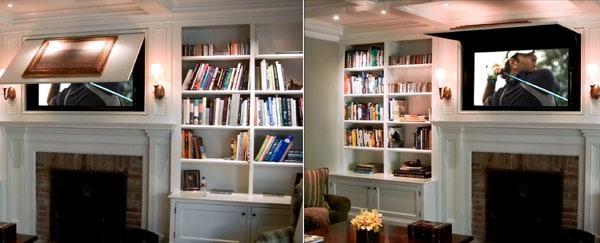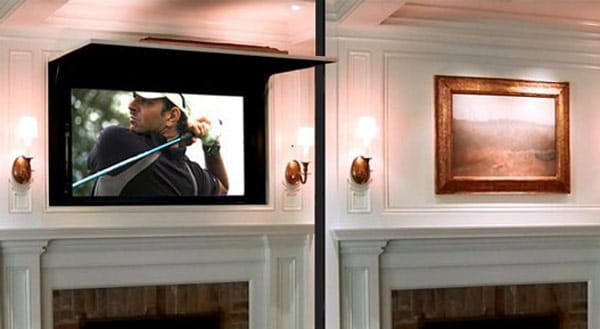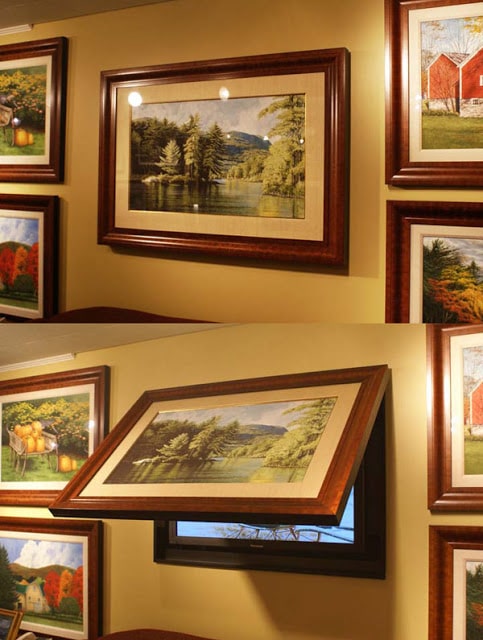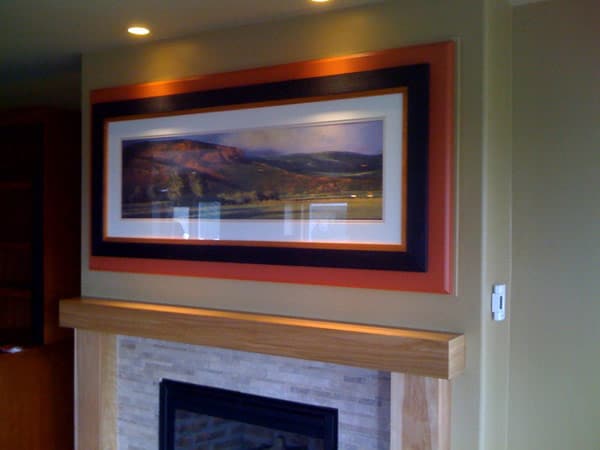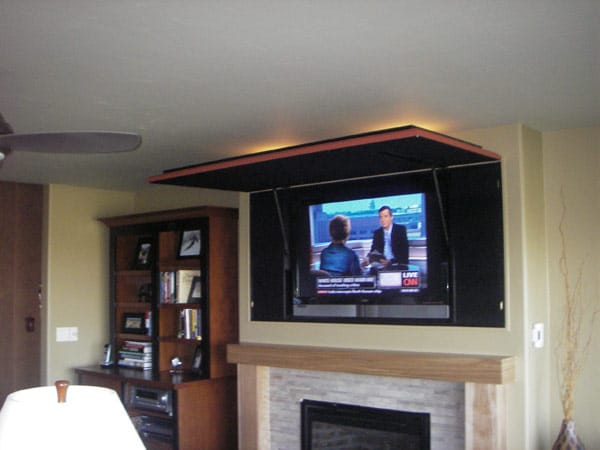 Hit "like" if you love this article.
P.S. If you liked this, don't forget to share it! Sharing is sexy! :)
What do you think about this home design ideas? Share it with us below: